Advanced Staining
Seamless Standardisation with Tissue-Tek Genie
It is crucial that labs can rely on their slides for a seamless – and accurate – diagnosis. With many more commercial instruments focusing on flexibility and choice, these qualities are difficult to separate from subjectivity and complexity.
To prepare for the future, we need standardisation not only to reduce the chance of error and inaccuracy, but also for successful digital pathology practices and future AI developments. Sakura Finetek Europe has developed a new, advanced staining system – The Tissue-Tek Genie® – that allows laboratories to easily achieve standardisation.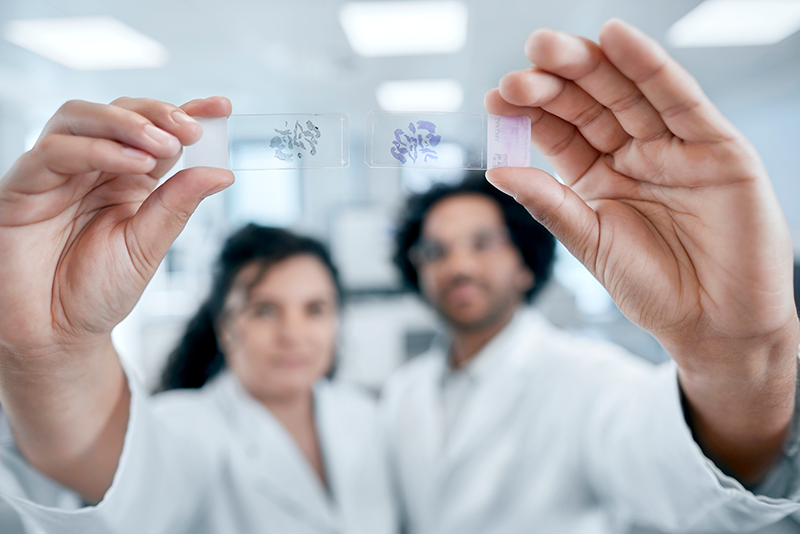 Sakura Finetek Europe's novel system uses solely optimal scoring antibodies, enabling labs to produce optimal scoring slides with quicker, more streamlined results. This technology underlines their mission to advance cancer diagnostics by providing integrated solutions for anatomic pathologists and patients through their best-in-class innovation, quality, and customer care.
Five years ago, NordiQC concluded that, although 67 per cent of immunohistochemistry (IHC) slides were accurate enough to make a diagnosis, one out of three slides (33 percent) were, and are still, insufficient. The study – which analysed more than 30,000 IHC slides between 2003-2015 – found that 30 per cent of the staining results in the general module, and 20 per cent in the breast cancer IHC module, were inadequate for diagnostic use. Some reasons for this insufficiency included underdeveloped antibodies, poorly calibrated ready-to-use products, erroneous epitope retrieval – and, most importantly – delayed standardisation. Closer analysis revealed that most laboratories faced challenges with calibrating and validating IHC assays for optimal performance. In 2022, this performance was reflected on. Today, only one in five slides is insufficient for diagnosis. This jump may be attributed to factors such as access to sophisticated instrumentation for IHC, or publications that provide all stakeholders with guidelines on how to optimise IHC methods.
Regardless of the improvement, it was concluded that further IHC test accuracy and precision were required. Standardisation is the key to perfection, and is the driving factor behind the Sakura Tissue-Tek Genie – a fully automatic and non-flexible system that allows laboratories to achieve reproducibility and optimal only results. Standardisation with the Genie also supports IVDR compliance and prepares for future developments in digital pathology and artificial intelligence. The technology is a huge step towards Sakura's goal of being the first company to fully automate anatomic pathology.
"Fast, very fine, precise, and homogenous staining. Precision immunohistochemistry inseparable from precision oncology."
---
Eric Bonte,
Pathologist Le Centre Médical De Pathologie De Compiègne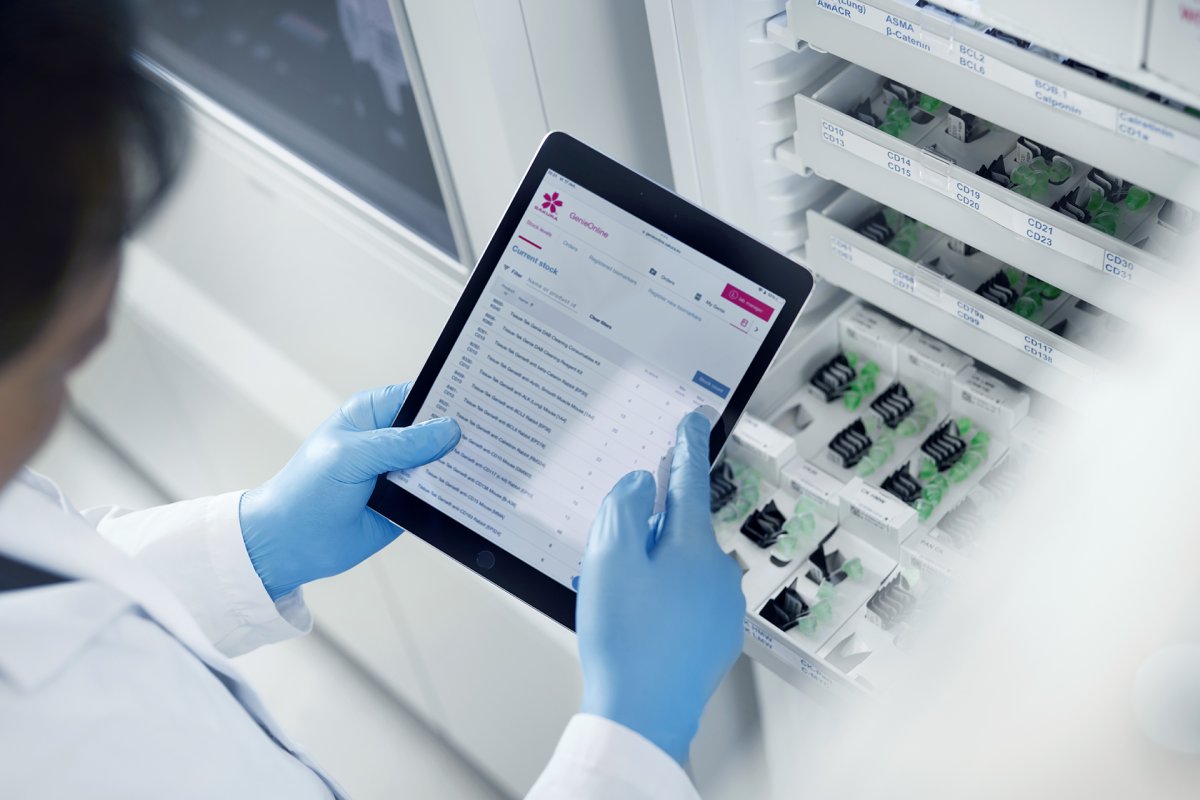 Sakura strives to connect all pathologists in the lab to their technique, and with their excellent implementation consultancy service – Bridge – they've done precisely that. Sakura Bridge supports utilisation of technology, and will guide you through the stages of preparation, implementation, and sustainment – regardless of your preferred solution. Their service will not only optimise workflow, but also help you achieve your own personalized goals. To further optimise partnership, Sakura Finetek Europe has created GenieOnline, a replenishment service that automatically reorders any consumables your Genie needs, eliminating worry about stock management.
With the Tissue-Tek Genie, Sakura Finetek Europe has set a new standard for tissue diagnostics – enabling laboratories to achieve consistent, optimal, and standardised results every time. The dream of standardisation is now a reality.
EMWEB0007EN Rev. 01