Tissue-Tek VIP® 6 AI
Vacuum Infiltration Tissue Processor
Trust in Gold standard reliability with the VIP 6 AI. The recommended protocols enable high-quality processing of all tissue types. For both fatty and non-fatty tissue.
Request Info
The overnight protocol is so effective, fatty tissue no longer needs a separate program.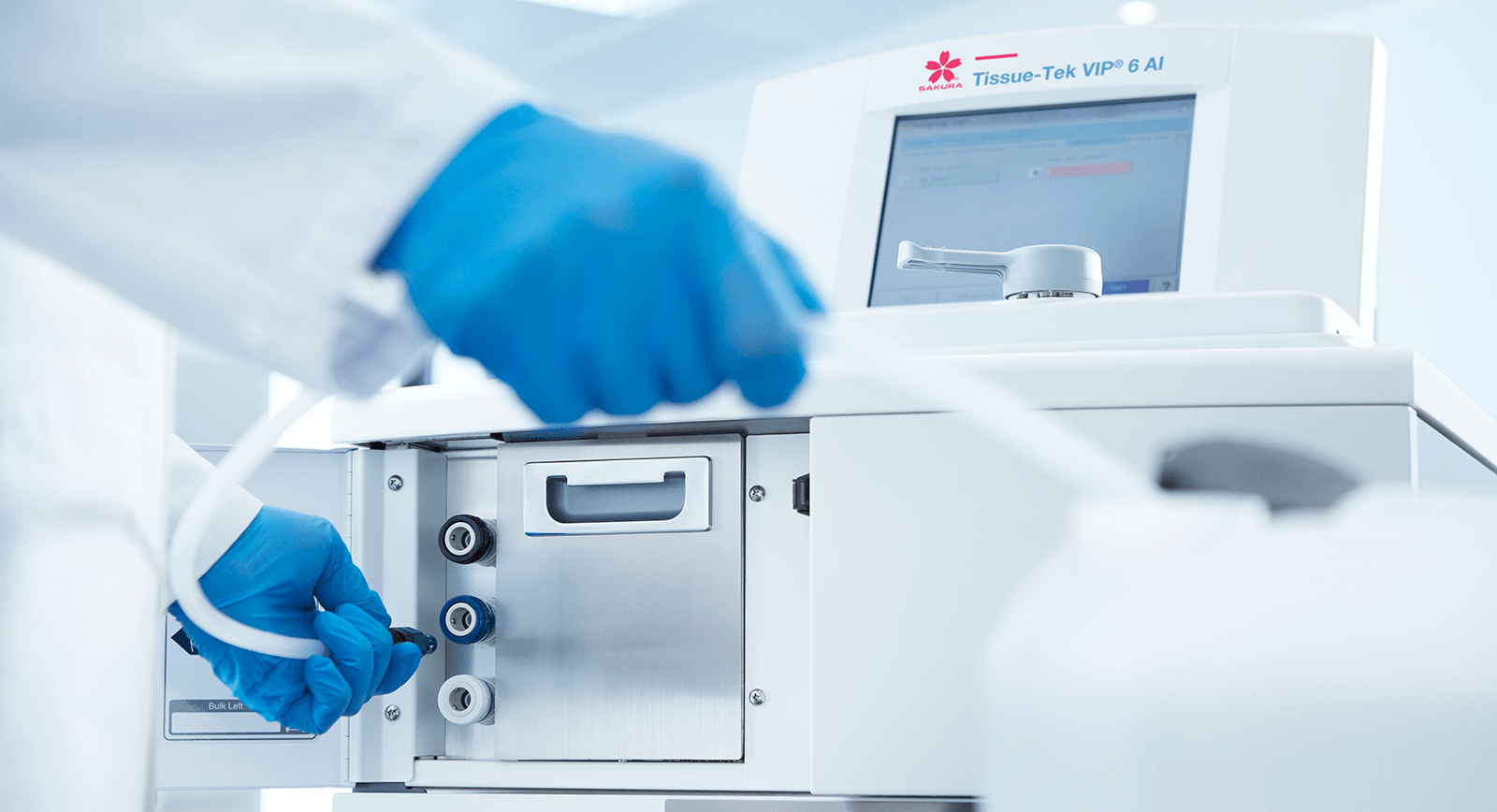 Tissue-Tek® Tissue-Clear® Xylene Substitute
No skin irritation or strong odour means our xylene substitute is much safer to work with.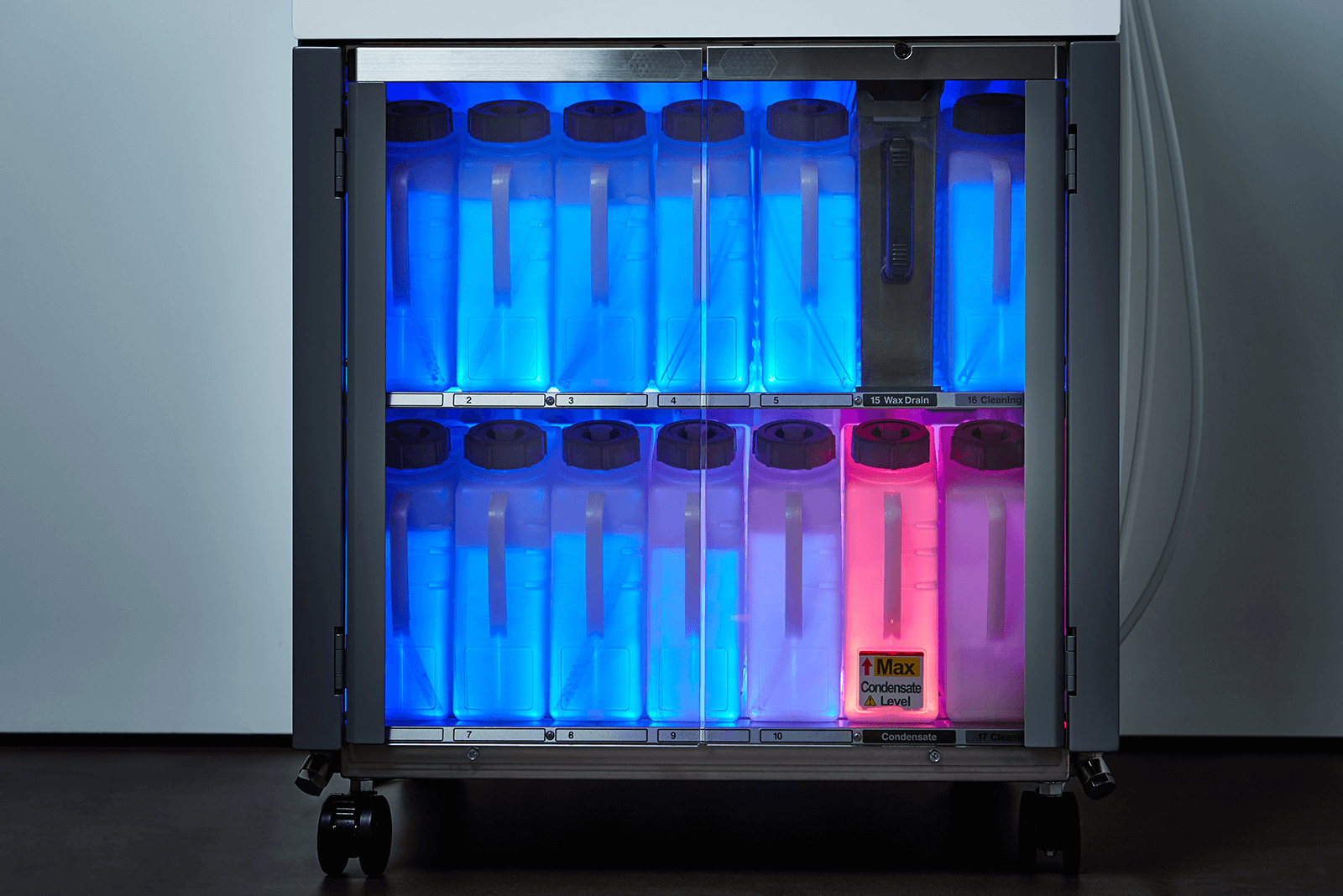 Tissue-Tek® Paraffin Wax
Our waxes outperform other waxes on shrinkage, immersion and cutting results.
More about
Tissue-Tek VIP® 6 AI fatty tissue processor
VIP 6 AI synergises perfectly with the Tissue-Tek Xpress x120 rapid tissue processor
With Sakura's recommended protocols fatty and non-fatty tissue can be processed in the same run
Safe tissue processing with the automatic bottle check that verifies proper connection of bottles
Solution manager secures the safety of your specimen at all times during instrument use
The heated retort lid eliminates retort condensation
Services
We support you to empower patient focus
Our complete range of services supports you in handling your daily challenges to help complete the daily workload, establish shorter turnaround times and improve your lab's efficiency and quality.
Maximise your uptime with stock management. Our Express Delivery enables you to order urgently needed products in small quantities and deliver them within one day. (Conditions and exceptions apply. It only applies to consumables and accessories 20 kg measured by weight; hand-carried. Hazardous goods have a longer delivery time.)
Well-trained people can work more efficiently and perform better. That's why we offer on-site customer training on your instruments to optimise results. We train your staff to acquire in-depth knowledge of the Sakura instruments and consumables, empowering them to use the tools to their fullest potential. (training can be filed for ISO 15189 standards certificate)
Our Leasing Solution supports your laboratory in benefitting from the latest technology solutions, enabling you to deal with day-to-day challenges without high-capital investments that might be difficult to obtain.
In order to support a smooth daily operation in your lab, it's crucial that your instruments are reliably operational and continuously available. With a Platinum, Gold or Silver Service Agreement, we empower you to meet your needs and budget. A fixed periodic fee gives you more control of your budget, as costs are then predictable. We take care of your instruments; while you focus on your patients.