Tissue-Tek® TEC™ 6
Tissue Embedding Console System
Safe and reliable embedding with ease. The well-suited addition to the Tissue-Tek AutoTEC a120 Automated Embedder System for embedding tissue in mega cassettes.
Request Info
More about
TEC 6 tissue embedding console system
Colour touchscreen with easy-to-navigate onscreen controls allows easy setup and operation
Modular console system allows left- and right-handed users operate the instrument
Anti-glare, coated work surfaces reduce eye strain and provide better visual identification of tissues
The warming surface fits up to 10 cassettes, whilst the Cryo module hosts up to 60 embedded blocks
Adjustable LED light to improve visibility while eliminating workplace clutter from external lighting
Addition to the Tissue-Tek AutoTEC a120 Automatic Embedder for embedding tissue in mega cassettes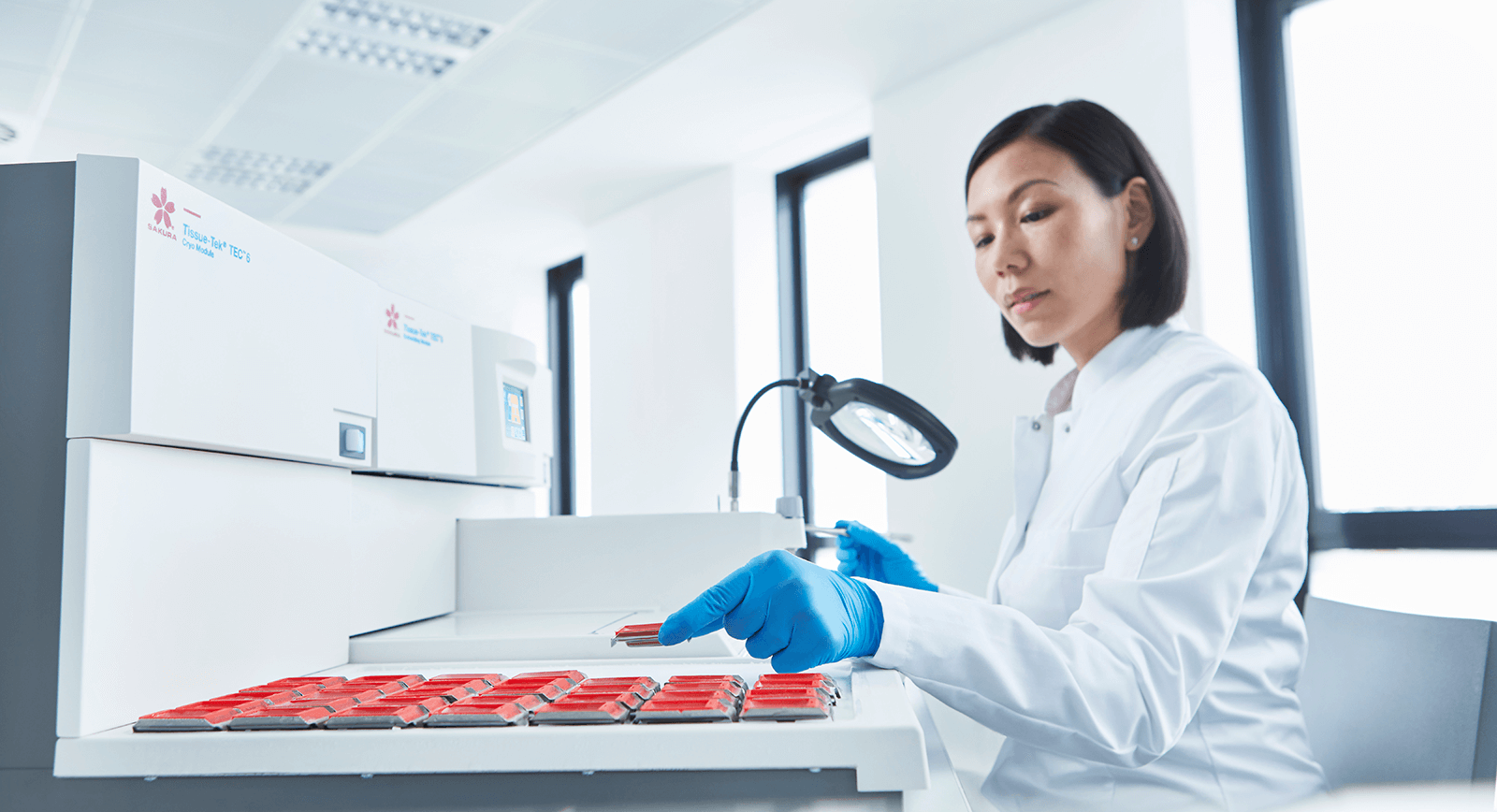 Tissue-Tek® Paraform® Cassettes
After orientating correctly at grossing, Paraform Cassettes lock tissue from grossing until sectioning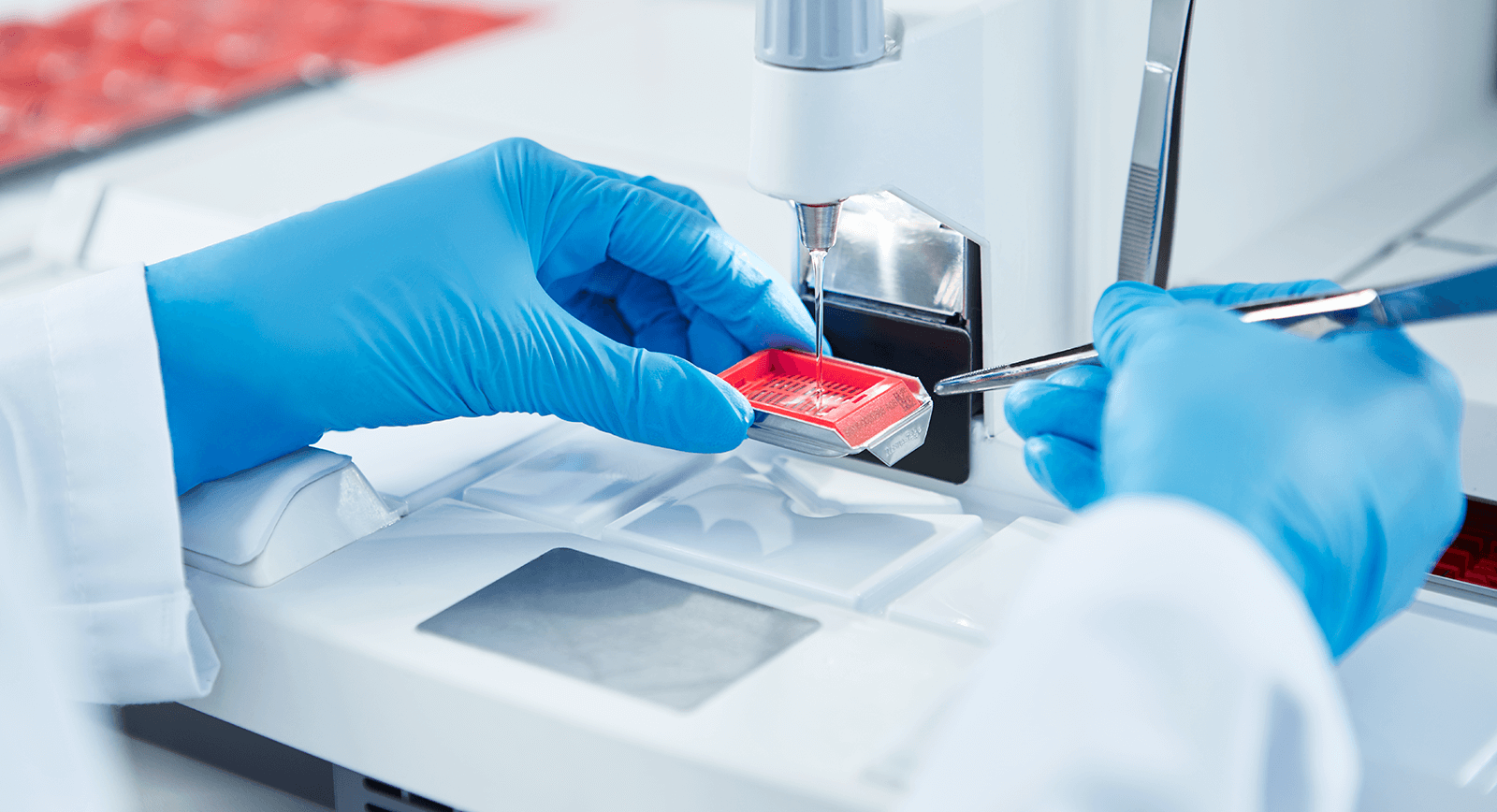 Tissue-Tek® Paraffin wax
The Tissue-Tek Paraffin wax outperforms other waxes in shrinkage, immersion and cutting results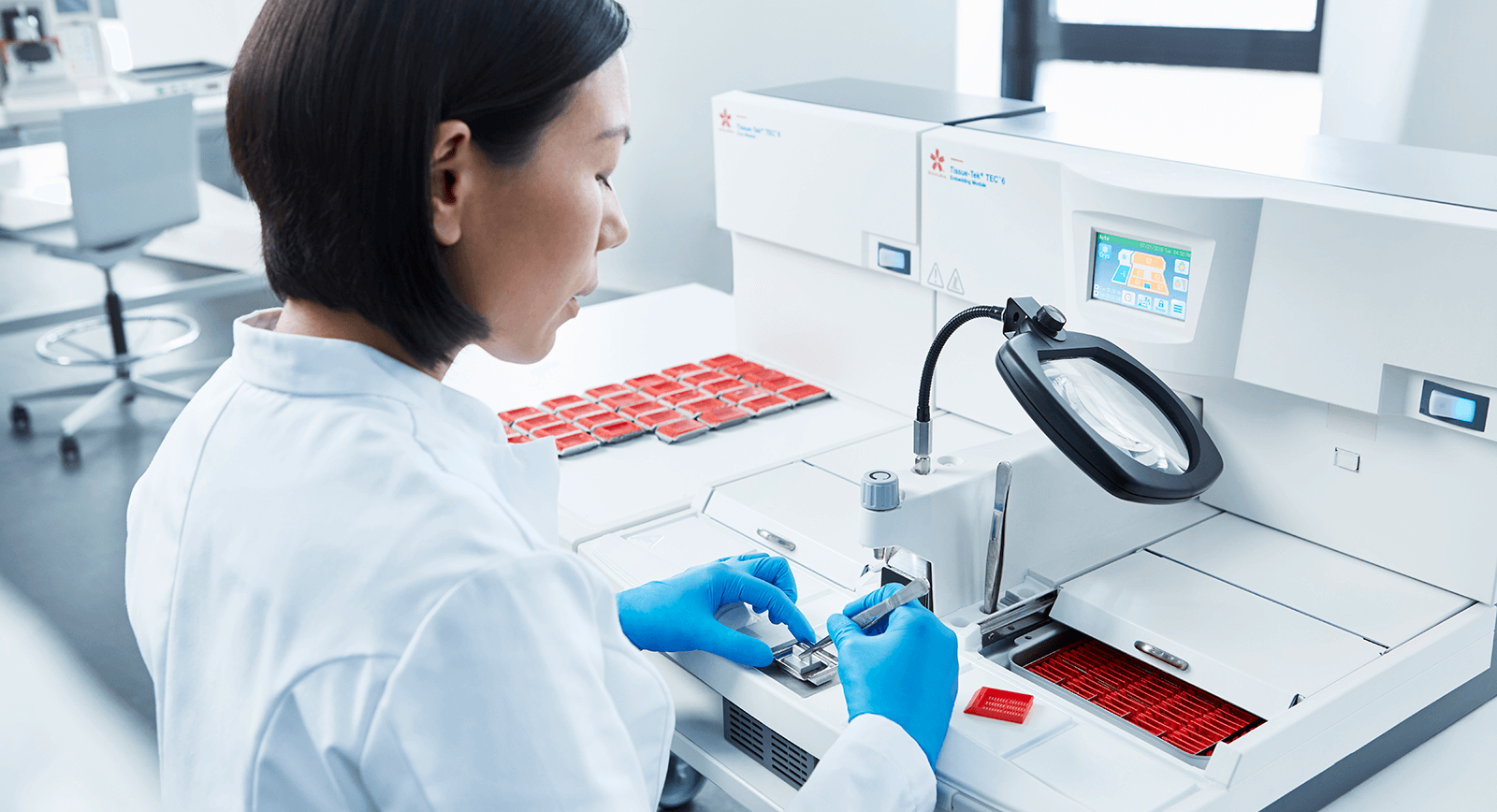 Tissue-Tek® Base Mould System
The Tissue-Tek® Base Mould System is specially designed for tissue safety and ease of use.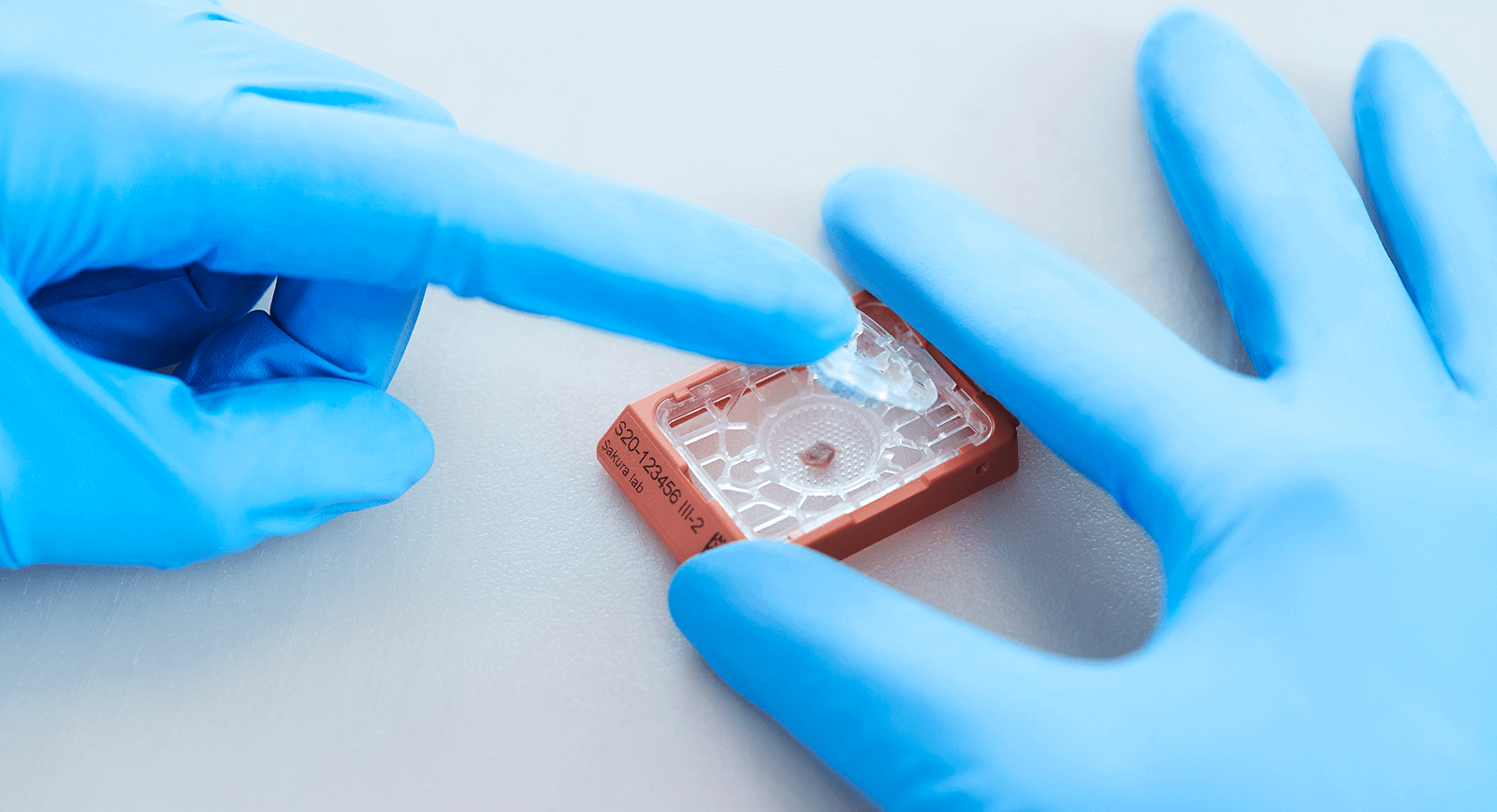 Tissue-Tek® Paraform® Cassettes
Paraform Cassettes lock the tissue throughout the whole process and minimise the risk of tissue loss
Services
We support you to empower patient focus
Our complete range of services supports you in handling your daily challenges to help complete the daily workload, establish shorter turnaround times and improve your lab's efficiency and quality.
Maximise your uptime with stock management. Our Express Delivery enables you to order urgently needed products in small quantities and deliver them within one day. (Conditions and exceptions apply. It only applies to consumables and accessories 20 kg measured by weight; hand-carried. Hazardous goods have a longer delivery time.)
Well-trained people can work more efficiently and perform better. That's why we offer on-site customer training on your instruments to optimise results. We train your staff to acquire in-depth knowledge of the Sakura instruments and consumables, empowering them to use the tools to their fullest potential. (training can be filed for ISO 15189 standards certificate)
Our Leasing Solution supports your laboratory in benefitting from the latest technology solutions, enabling you to deal with day-to-day challenges without high-capital investments that might be difficult to obtain.
In order to support a smooth daily operation in your lab, it's crucial that your instruments are reliably operational and continuously available. With a Platinum, Gold or Silver Service Agreement, we empower you to meet your needs and budget. A fixed periodic fee gives you more control of your budget, as costs are then predictable. We take care of your instruments; while you focus on your patients.