Cryotomy
Tissue-Tek® Cryo3® Flex Cryostat
We help your lab deliver superior, standardised results by offering a total solution to cryotomy. Our 3rd generation Sakura Cryo3 Flex is your trusted platform for fast sectioning of frozen specimens.
Request Info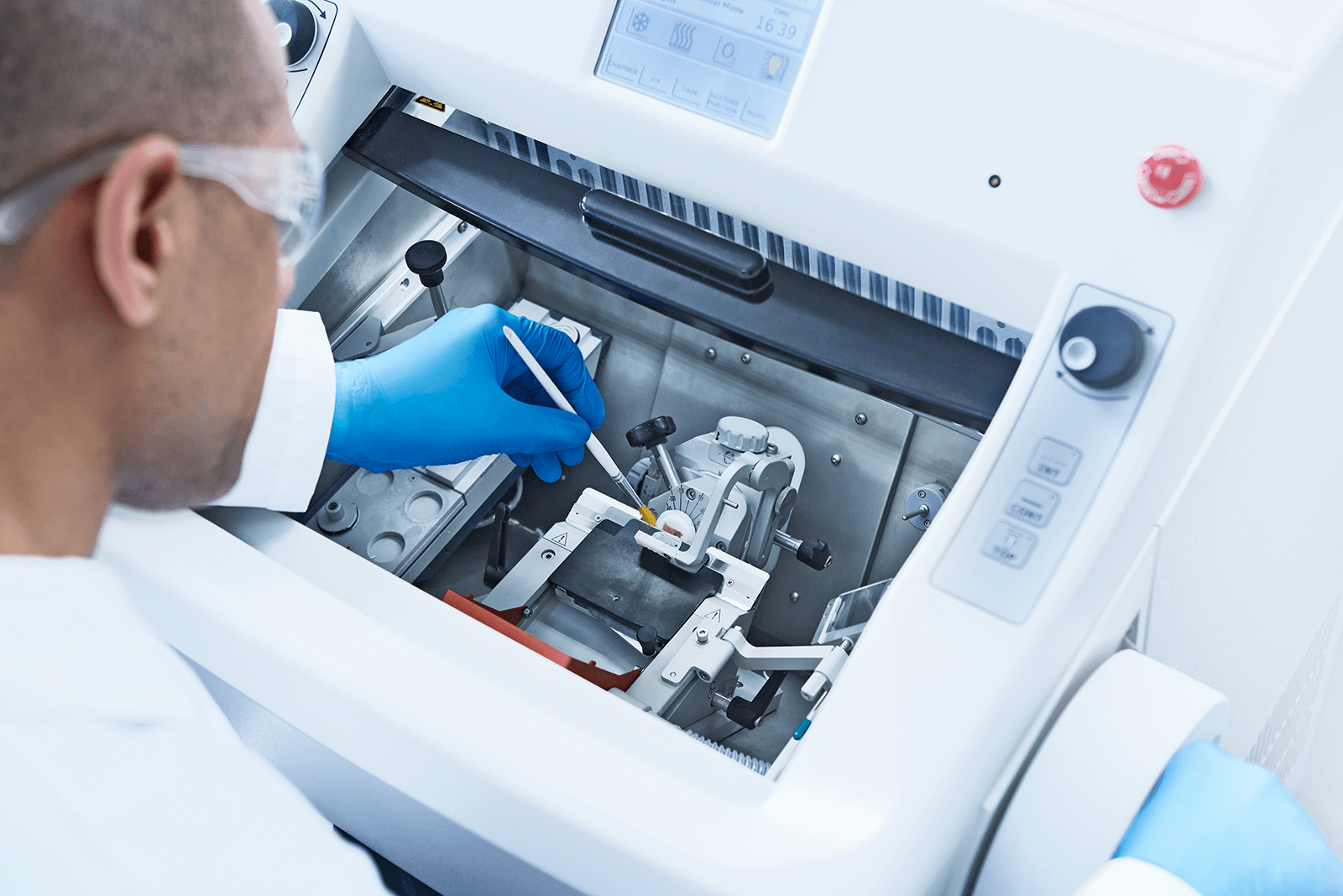 Precise and fast performance
Effortlessly obtain frozen sections with the Cryo3 Flex
Align the specimen quickly with the fine angle adjustment of the 3D Precision Chuck
Protect your staff by removing pathogens with the patented Ozone technology
Transfer the section easily on to the slide with the anti-roll rake
Quick disinfection cycle of only 45 minutes
Rapidly clean excess debris from the work area with the dynamic debris removal system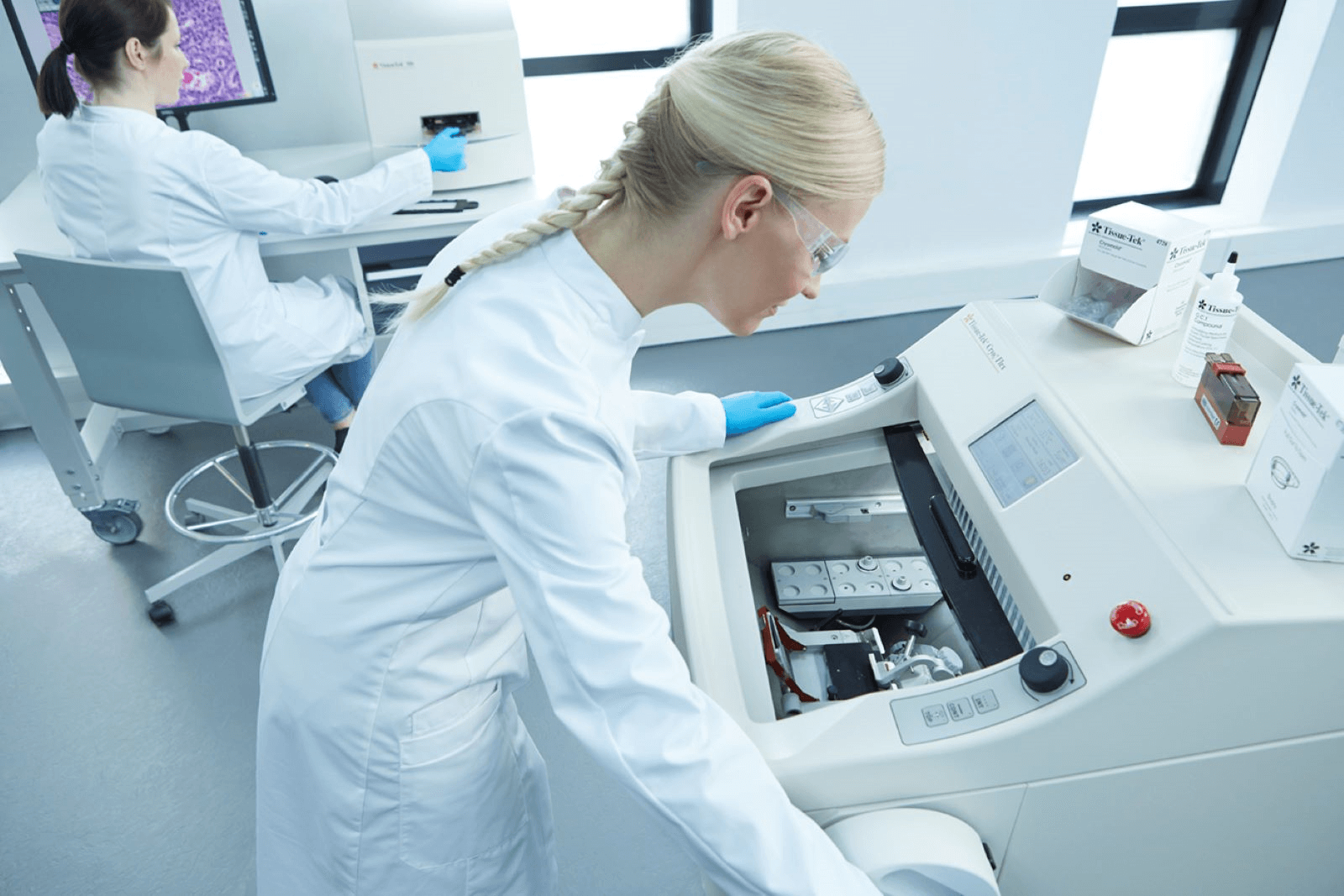 OCT compound
Quickly embed fresh tissue specimens, without residue left on the slides from staining
Accu-Edge® Disposable Microtome Blades
Section specimens without striations, distortion or chattering with our disposable microtome blades.