Conventional
Tissue-Tek® Archiving Solutions
Tissue-Tek® Archiving Cabinets give you a more manageable archive. Case after case, slide after slide. With cases rising and slides piling up, clean and clear storage is indispensable.
Request Info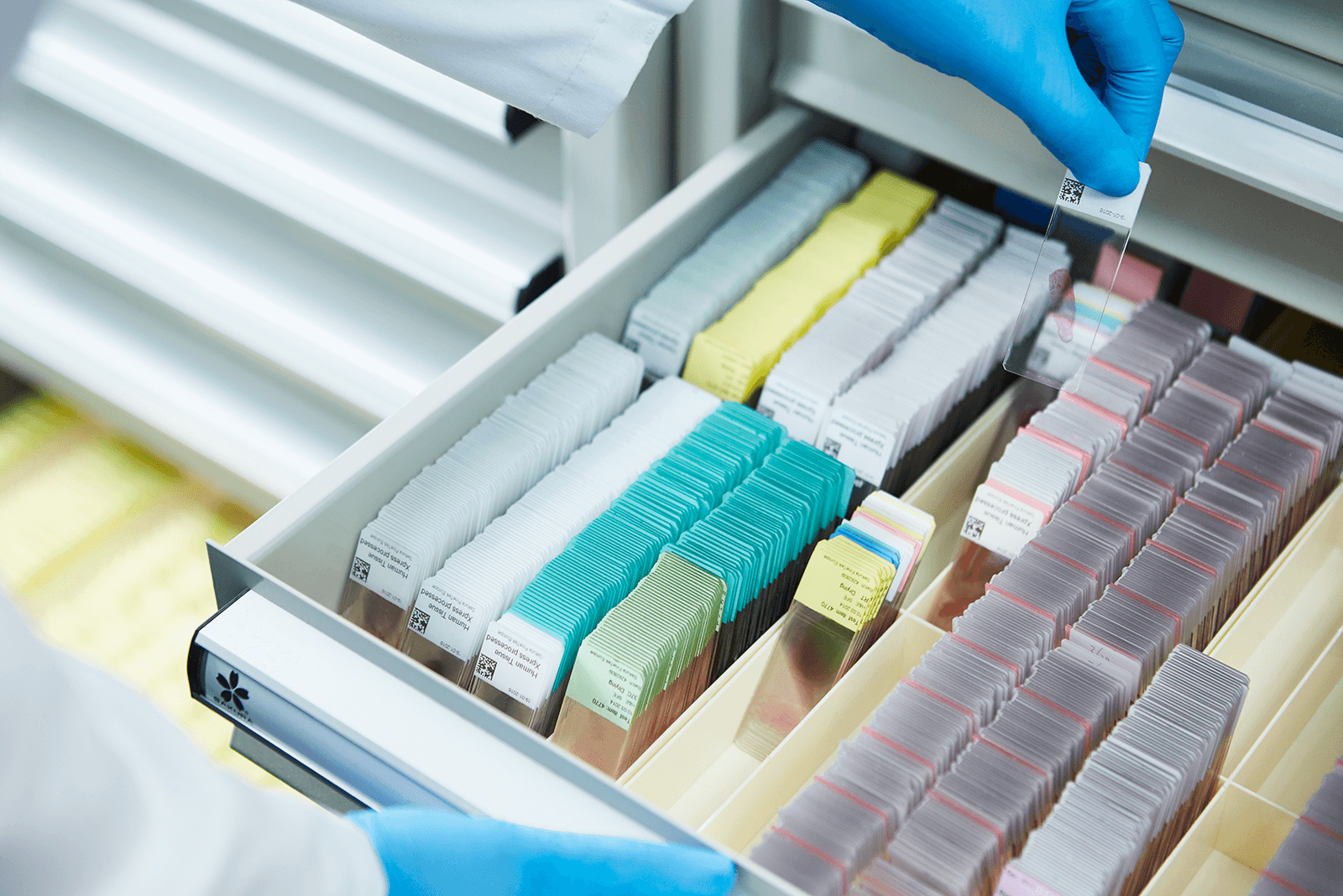 Safe storage
Ensure the safe storage of your slides cassettes with our wide range of archiving solutions.
Filing Cabinet System
14

the number of drawers each section contains to hold transparencies or microscopic slides.

465

the number of slides per drawer that can be stored and archived conveniently.

0.23

the square metres of floor space needed for a cabinet system, limiting your need for archive space.
Cabinets
Tissue-Tek® Lab Aid® Ultra™ II
Large capacity storage unit for securing slides and blocks (cassettes), equipped with locking feature. The dimension of the cabinet is: W x D x H 595 x 713 x 1100 mm.
A maximum of 96,000 slides can be stored in 1 cabinet

A maximum of 22,000 blocks can be stored in 1 cabinet

A combination of cassettes and blocks can be stored simultaneously, saving you valuable floor space
Tissue-Tek® Uni-Cassette® Filing Cabinets
The filing cabinets are stackable and accommodate 1,500 blocks (cassettes). One-piece construction eliminates hinges and doors and provides dust-free storage. Included are six impact-resistant plastic drawers with identification area.