Tissue-Tek Genie®
Advanced Staining System
The Tissue-Tek Genie® Advanced Staining System is the first and only fully automated, true random access stainer for immunohistochemistry (IHC) and in situ hybridization (ISH).
Request Info
The numbers
Any slide, any biomarker, any station, any time
30

self-contained fully independent slide stations for maximum flexibility to perform IHC and ISH

135+

optimal Ready-to-Use (RTU) antibodies and probes for the standardised Tissue-Tek Genie protocol

2:45

unique standard predictable turnaround time for Sakura's RTU biomarkers to support an efficient workflow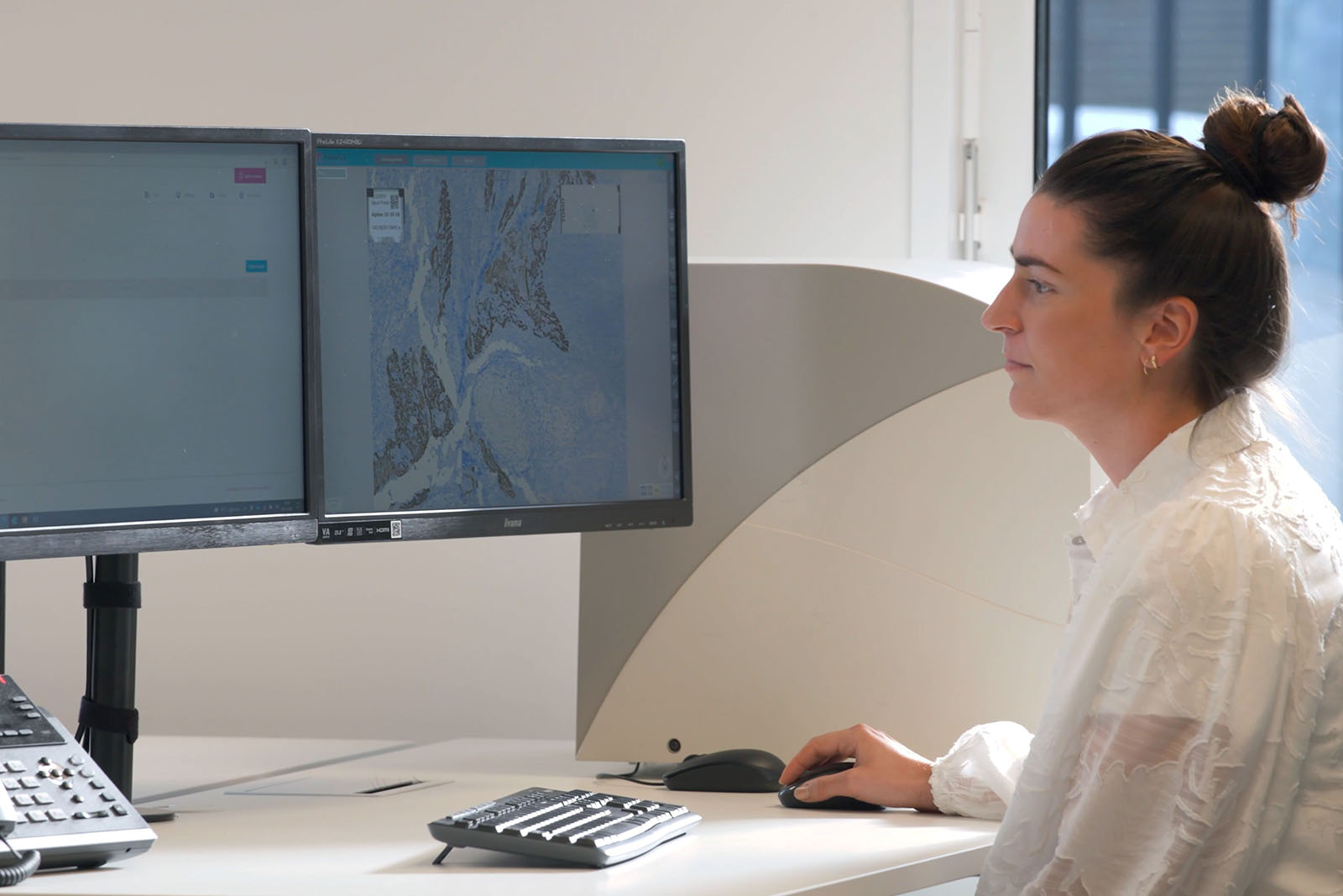 Remote support
GenieOnline
Have confidence in inventory management, easy verification of new biomarkers and oversee critical documentation and advice with GenieOnline.
With fixed protocols, we can run IHC slides at a unique standard of 2 hrs 45 mins. This predictable turnaround time enables us to achieve that lean workflow and pursue our commitment to delivering same-day diagnoses.
More about
Our Advanced Slide Stainer
convenient unique single-use capsulses for antibodies or probes
advanced verification process based on criteria from an external quality assurance institution
Tissue-Tek iSupport powers auto replenishment of reagents and consumables
DAB, AP Red, DOU and ISH detection kits
advanced capillary gap technology ensures full slide coverage
clarity, no hidden costs
Services
We take care of everything.
At Sakura Services we understand these needs and can offer you the best solutions. We not only supply you with high-quality instruments and consumables, we also give you excellent services that meet your needs.
New implementation consultancy service of Sakura Finetek Europe. Bringing new technology into your lab can be a challenge. The biggest challenge is bringing people on board with the change in your lab. We're here to help you. To learn more about Bridge, visit sakura.eu/bridge
A partnership with Sakura is all about connecting professionals and technology. To be able to experience an optimal partnership, we have created a unique platform for all our Genie-customers called GenieOnline that empowers you to be fully in control of daily operations.
When you utilise remote monitoring, we can support your system uptime. If an error occurs, we can see exactly what has gone wrong and which replacement part your instrument will need. You save time while your operational continuity remains supported.