Prisma Plus and Film
Automated Slide Stainer & Film Coverslipper
Quickly deliver high-quality and reliable slides with the Tissue-Tek Prisma® Plus, and Tissue-Tek Film® integrated tissue staining and film coverslipping system.
Request Info
Sharp, clean stained slides
Prisma Plus Stainer and Film Coverslipping benefits
Quickly deliver stained and film coverslipped slides, ready for diagnosis/scanning
Air bubbles are reduced thanks to Film coverslipping
Enable faster diagnosis and minimise scanning errors by eliminating mounting media
Personalise your setup using any reagent configuration or protocol with the smart scheduler
Applicable for cytological and histological samples
Best in Class reliability with an industry-leading Mean Time Between Repairs greater than 52 weeks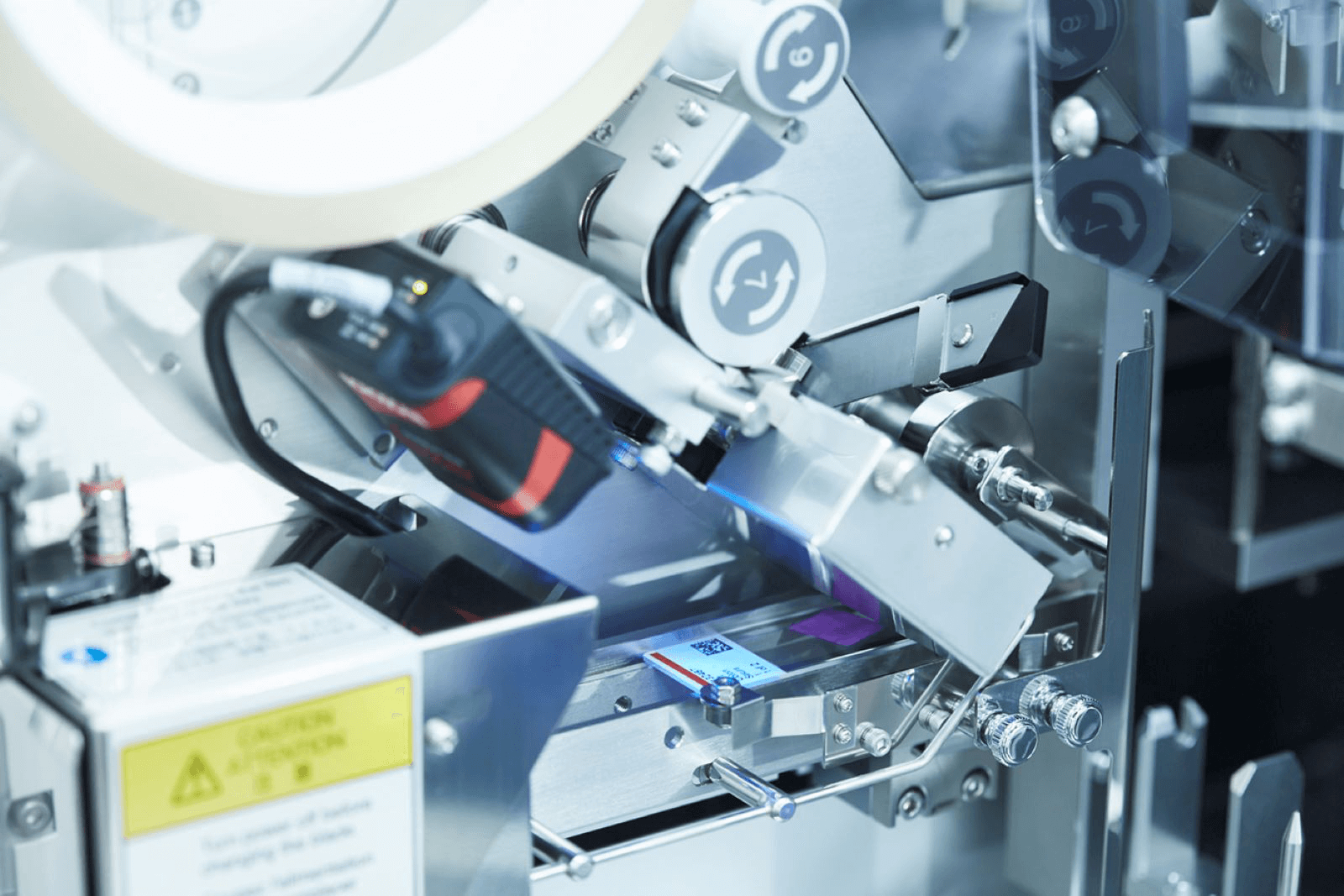 Tissue-Tek® Coverslipping Film
Our Coverslipping Film reduces coverslipper maintenance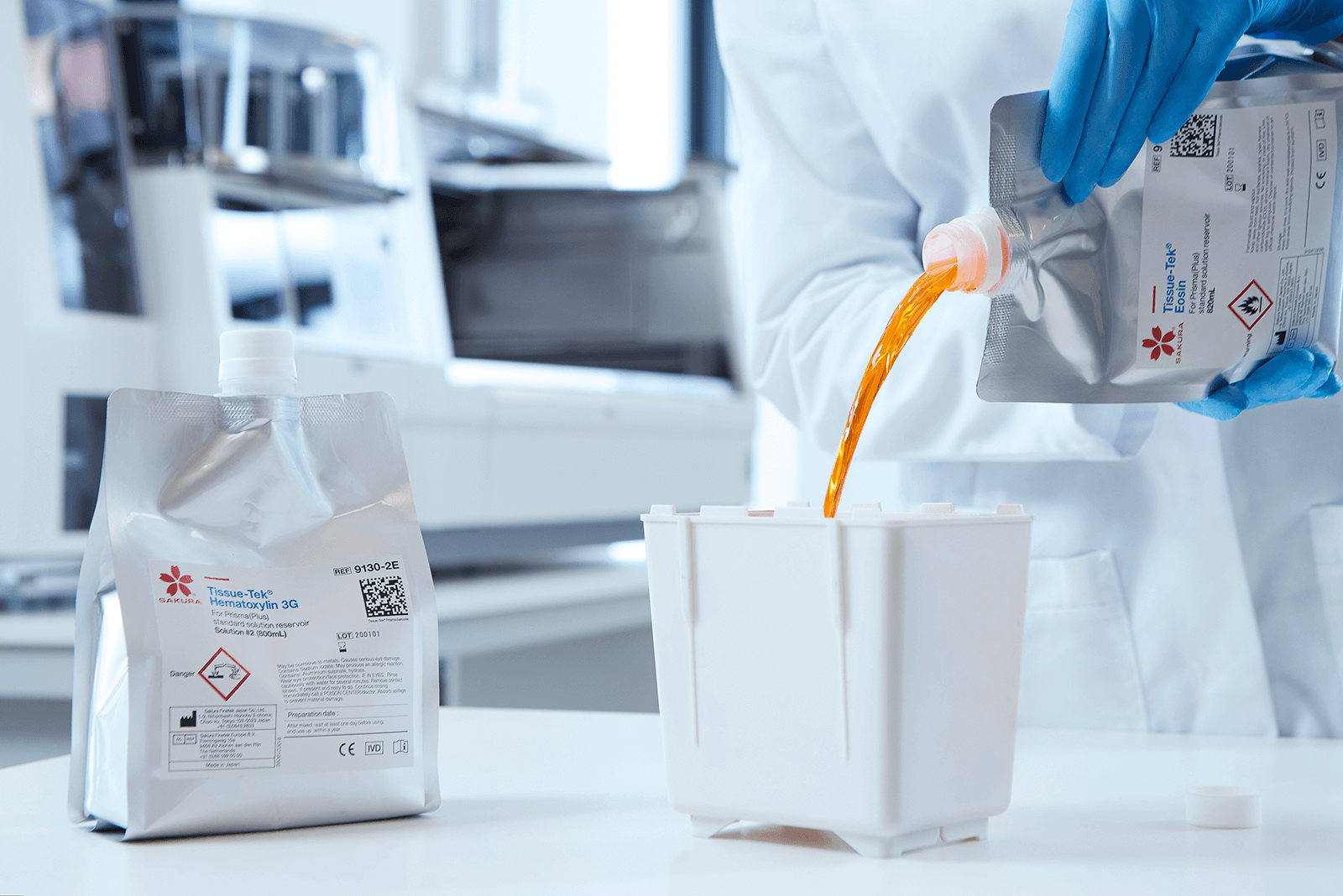 Tissue-Tek® H&E Staining Kit
High quality, consistent staining and enhanced stability with two-component hematoxylin solution.
What others say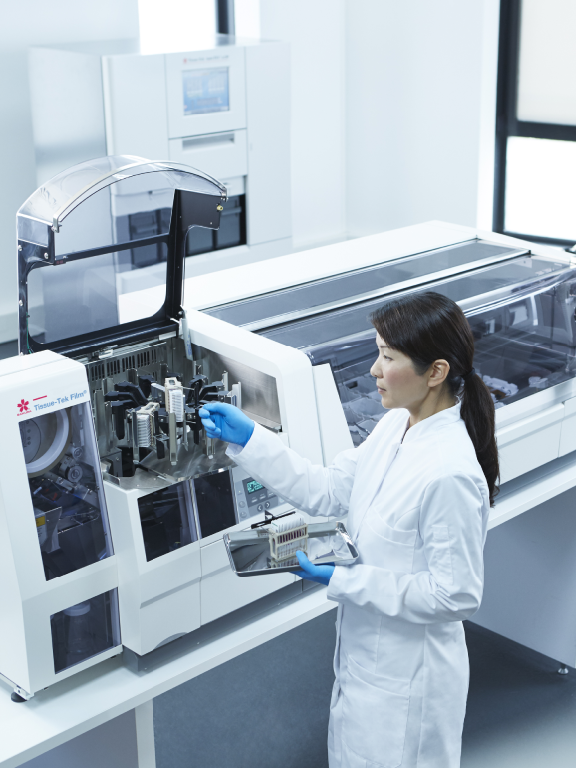 Proven adhesion over 15 years with Tissue-Tek® Coverslipping Film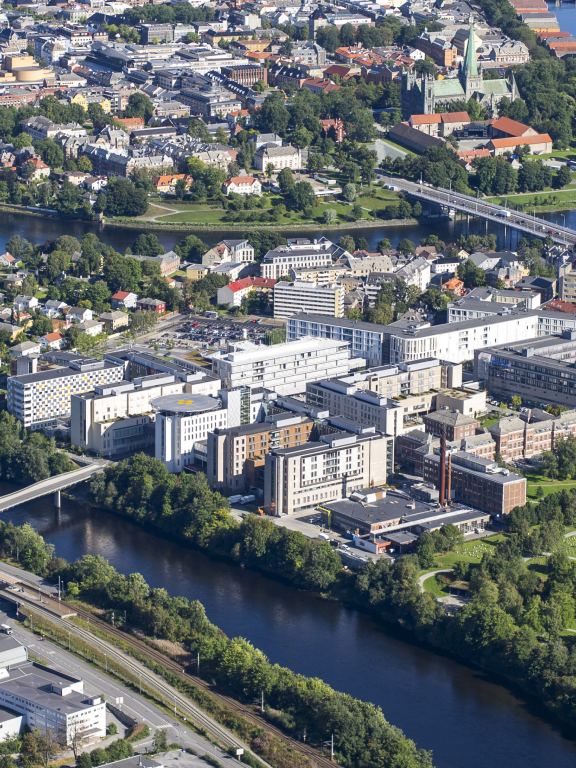 Optimising digital pathology at St. Olavs Hospital
We support you to empower patient focus
Our complete range of services supports you in handling your daily challenges to help complete the daily workload, establish shorter turnaround times and improve your lab's efficiency and quality.
New implementation consultancy service of Sakura Finetek Europe. Bringing new technology into your lab can be a challenge. The biggest challenge is bringing people on board with the change in your lab. We're here to help you. To learn more about Bridge, visit sakura.eu/bridge
Our Leasing Solution supports your laboratory in benefitting from the latest technology solutions, enabling you to deal with day-to-day challenges without high-capital investments that might be difficult to obtain.
In order to support a smooth daily operation in your lab, it's crucial that your instruments are reliably operational and continuously available. With a Platinum, Gold or Silver Service Agreement, we empower you to meet your needs and budget. A fixed periodic fee gives you more control of your budget, as costs are then predictable. We take care of your instruments; while you focus on your patients.
Well-trained people can work more efficiently and perform better. That's why we offer on-site customer training on your instruments to optimise results. We train your staff to acquire in-depth knowledge of the Sakura instruments and consumables, empowering them to use the tools to their fullest potential. (training can be filed for ISO 15189 standards certificate)
Maximise your uptime with stock management. Our Express Delivery enables you to order urgently needed products in small quantities and deliver them within one day. (Conditions and exceptions apply. It only applies to consumables and accessories 20 kg measured by weight; hand-carried. Hazardous goods have a longer delivery time.)
When you utilise remote monitoring, we can support your system uptime. If an error occurs, we can see exactly what has gone wrong and which replacement part your instrument will need. You save time while your operational continuity remains supported.